It's a phrase that has become extremely popular in competitive cheerleading: "zero deductions". What does it mean? How do you "hit zero" and join the Zero Club?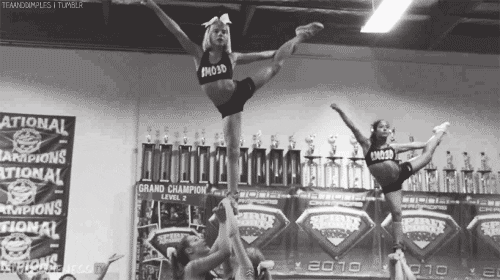 We are here to tell you what it truly means to hit zero, and how your cheerleading squad can easily join the Zero Club at their next competition. 
What does "ZERO DEDUCTIONS" mean?
In cheerleading, a deduction usually refers to a safety or rule violation within a cheer routine that negatively impacts the team's score at a competition.
To "hit zero" means that a cheer team successfully hit their routine without any safety or rule violations.
Examples of safety or rule violations include, but are not limited to:
Building Falls (stunt falls or comes down early, pyramid falls or doesn't hit, etc.)

Athlete Falls (athlete hits the ground during a tumbling pass or jump)

Boundary Violation (stepping outside the designated boundaries of the competition floor)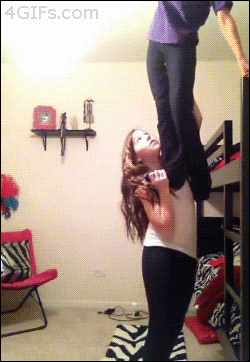 How can I get my team to "hit zero"?
Hitting zero at a competition isn't easy, which is why it is considered an accomplishment and acknowledged at competitions. 
There is no secret formula to hitting zero in competitive cheer. However, there are many ways you can give your cheer team the best possible chance to hit zero!
Here are a few ways you can help prepare you cheer team to hit zero at their next competition:
Know the Rules. The number one thing you can do to avoid receiving a deduction at a cheer competition is to know the rules for each competition forwards and backwards. If you are questioning the "legality" of a skill in your routine, reach out to your competition rep! Many cheer competition vendors have protocols in place for coaches to submit videos and receive an official ruling prior to competition. 
Practice Makes Perfect. Athlete falls & building falls typically occur when a team is under-prepared to compete the skills in their routine. The last thing a judge wants to watch is someone getting hurt, and athlete injuries can indirectly hurt your score and your program's reputation. If your cheerleaders aren't prepared to compete their routine in a safe and confident manner, then they need more practice. 
Use USA Cheer Preferred Producers. This can't be stressed enough. Your cheer routine's music (if applicable) has to be properly licensed. If you want to learn more about the new music rules in cheer, click here. Most competitions have routine length limitations. Make sure your routine & music are both the appropriate length to avoid a rule violation deduction. 
How does my team join the Zero Club?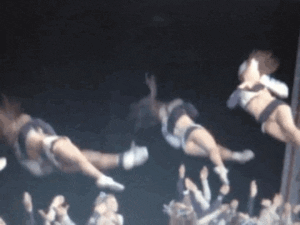 When a team receives their scores back from the judges, one page should dictate any deductions the routine received.
If a safety judge doesn't see a violation in your routine, then your cheer team has just joined the Zero Club!
Did you find this article helpful? Comment below and let us know!
Please reload