Cheerleading programs around the world, both large and small, frequently work with choreographers. Although finding the right person or company to work with your squad can come with tremendous benefits, hiring a professional choreographer can be expensive.
If your team isn't properly prepared to work with a cheer choreographer, you could waste a lot of time and money. 
That's why we have come up with five (5) things you need to know prior to working with a professional cheer choreographer!
#1: Choreography Sessions are NOT Skills Camps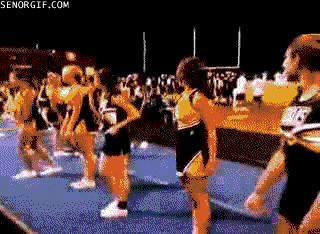 The most common misconception about choreographers is their job responsibilities. Many cheer coaches hire choreographers thinking that their cheerleaders will
 turn into cheerleading superstars overnight. FALSE!
Although several choreography companies offer skills camps with certified & trained instructors, a choreographer's job is not to coach cheerleaders on new skills, nor is it their responsibility to spot athletes on skills they don't already have.
At a minimum, a professional cheer choreographer has 3 responsibilities:
Design the order of sections, formations, and the way skills performed within the routine

Direct or teach the motions, counts, transitions, and/or the use of props throughout the entire routine

Fill-out and complete an 8-count sheet

Attempt to maximize the routine's score by utilizing the current skills and abilities of each team member (competitive teams only)
If you are thinking "Suzzie Q the cheerleader" ( for example) is going to magically start throwing her standing back-handspring after a choreography session, you will most likely be disappointed.
The best way to prepare for your cheerleading squad is to have the skills and stunt groups you want in your routine set before the choreographer arrives.
Additionally, you should communicate your team's current abilities and skills to the choreographer ahead of time. This will help them in pre-planning your routine by knowing how many athletes are able to perform the skills you want in your routine.
#2: Choreographers are NOT Coaches or Parents!
This should go without being said. A (good) choreographer is a professional artist, not a babysitter. The choreographer is not being paid to make sure your cheerleaders are paying attention, or punish them for misbehaving. Your cheerleaders should have the upmost respect for the choreographer prior to the start of the camp.
At least one (1) coach should be present at all times during the choreography session. The safety and liability of the cheerleaders during choreography is ultimately the coach's responsibility, not the choreographer's.
Talk to your cheerleaders prior to the choreography camp, and make sure they understand who is coming, what their job is, and the level of respect that person deserves.
#3: Know the Rules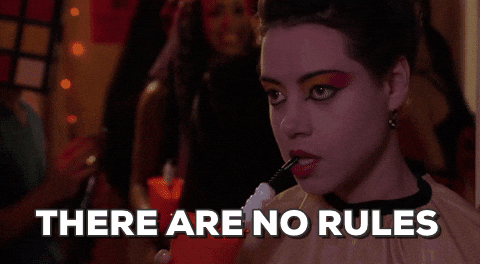 The choreographer should familiarize themselves with the rules and regulations that your cheer team is required to abide by prior to designing and teaching the routine. This applies to competitive cheer teams, as well as non-competitive programs.
Choreographers cannot make official judgments on rule disputes. The organizations and companies that create these rules, like N.F.H.S., A.A.C.C.A., and U.S.A.S.F., usually have a protocol for submitting questions about whether a skill is considered "legal or illegal".
If you have any questions about whether the choreography in your routine is legal, you should plan on contacting the applicable committee prior to your squad's performance to receive an official ruling.
#4: Attendance, Behavior, & Uniformity
There is nothing more frustrating for a choreographer than having to teach a routine when cheerleaders are missing. Choreography sessions should be mandatory for all participants, and scheduled on dates that work with every participant's schedule. 
In the event one of your athletes cannot make it to a choreography camp, you will need to have some back-ups or alternates on-call and ready the moment they are needed. 
Cheerleaders should be respectful, attentive, and engaged during the entire choreography session.
Make sure all cheerleaders are on-time, and in the same practice-wear (if possible). Having all athletes present during the entire choreography session & in matching practice-wear can make your choreographer's job much easier.
#5: Take Pictures & Videos
When the choreographer is gone, pictures and videos are the best resources to rely on for questions about your routine. You and your cheerleaders can refer back to these during future practices to help polish and clean-up the routine.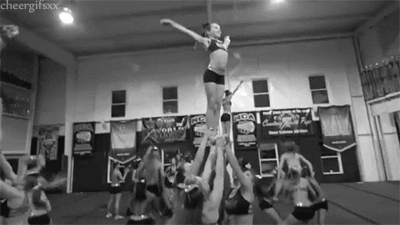 Some choreographers may take it upon themselves to provide these to you at the end of the camp. However, it is always best to have a copy for yourself just in-case.
Was this article helpful? Leave a comment below and let us know!
Please reload