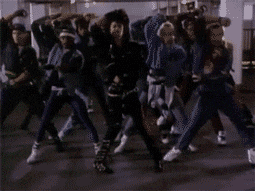 What is choreography?
Choreography is the study of the synchronized movements, transitions, & other various artistic elements that make up forms of musical and non-musical routine performances. The word "choreo-" comes from the Greek word khoreios meaning dance. The word "graphy" means a combining form denoting a process of drawing, writing, representing, recording, describing, etc.
Is choreography important in cheerleading & dance routines?
Choreography is an essential element to any cheer or dance routine. The planning, coordination, preparation, and execution of choreography are what makes or breaks a performance. This is due to the fact that choreography is all about appealing to the human eye, controlling what you want the audience and/or judges to see, and how they see it. 
What is a choreographer?
A choreographer is someone who specializes in the study of choreography and practices this study by putting together routines for various types of public performances such as plays, musicals, competitions, shows, etc. Choreographers typically focus on a particular form and work on perfecting their style through practice and experience.Just like many other art forms, there is no book that acknowledges or catalogs every routine possible to perform in cheer and dance. Choreographers must use their experience, creativity, and problem-solving abilities to make routines seamless and complete.
Where can I find experienced, trained, and professional choreographers for my cheer and/or dance teams?
Zero Deductions Productions LLC offers experience, trained, and professional cheer & dance choreographers! You can view a list of our choreography staff here.
*Check out our 2018-2019 Cheerleading Choreography Promo Video Below*
Why choose Zero Deductions Productions LLC for cheer & dance choreography?
There are many reasons to choose Zero Deductions Productions for your choreography needs. We bring a non-biased, outside view into your program. Our choreographers have worked with programs across the country, giving them a unique insight on how successful cheer and dance programs look, run, and grow. A well-rounded perspective on cheer and dance sets our choreographers apart from most.  
Experience plays an important part in delivering a finished product to our programs. We provide a comprehensive, detailed itinerary of your team's choreography schedule prior to the camp. This keeps the coaches, athletes, and parents on the same page while explaining what goals the choreographer will achieve with each team. Training and safety are a top priority when it comes to providing professional choreography services, so you know you can always trust the person your working with! 
*Check out our 2018-2019 Dance Choreography Promo Video Below*
Who does Zero Deductions Productions LLC work with?
Zero Deductions Productions has worked with a variety of cheer and dance programs across the world! It's no doubt that each program we work with is unique, which is why every service we provide is customized to your specific needs. Listed below are just a few of the areas of cheer we have experience with:​
All-Star Cheer Level 1 

All-Star Cheer Level 2 

All-Star Cheer Level 3 

All-Star Cheer Level 4 

All-Star Cheer Level 4.2

All-Star Cheer Restricted Level 5

All-Star Cheer Level 5 (Worlds Level)

All-Star Cheer Level 6 (Worlds Level)

All-Star Dance (All ages and groups)

College Cheer & Dance

Elementary School Cheer & Dance

Half-Time Performances

High School Cheer & Dance

Individual Cheer & Dance Routines

Group Stunt Competitions

Middle School Cheer & Dance

Pee-Wee League Cheer & Dance

Partner Stunt Competitions

Recreational Cheer & Dance Programs
Have additional questions about our cheer & dance choreography services? Contact us today!
We are always here to help! There are various ways to get in contact with us, so choose what works best for you!
E-mail: info@zerodeductions.com
Call or Text: +1 (806) 787-8359
Live Chat: www.zerodeductions.com
Click here to learn more about our choreography pricing
Click here to learn more about our choreographers
Please reload